Chelsea Antiques Fair

23 – 27 March 2022

Chelsea Old Town Hall, London, SW3 5EE

Tickets are complimentary; register here

For more information, please visit chelseaantiquesfair.co.uk/visitor
Back to the Future at Chelsea Antiques & Fine Art Fair
"Chelsea turns back the clock to move forward in style" – Rachel Fellman, Antiques Trade Gazette, 2021.
Following its highly acclaimed relaunch last September, the famous Chelsea Antiques & Fine Art Fair is set to become London's major art and antique event of the spring season. With a strong emphasis on quality, style and superb presentation, the fair is once again a premier event in the international calendar of the art and antiques market.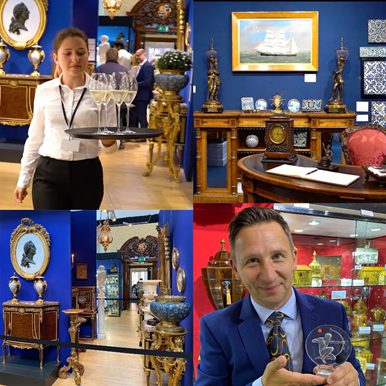 Sophie Wood, the Fair Organiser, explains: 'We are very excited to be presenting the fair in its traditional spring slot. With its new bold and stylish format our debut event as organisers was extremely well received. Now our exhibitors are returning to provide another sumptuous selection of the finest pieces available on the art market today.'
Fair highlights include the following.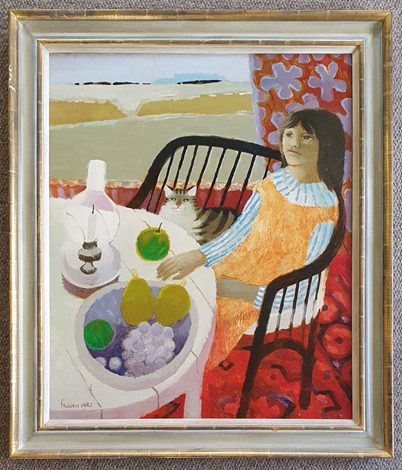 Kaye Michie presents a superb self-portrait by the artist Mary Fedden RA OBE (1915 – 2012), pictured with her cat.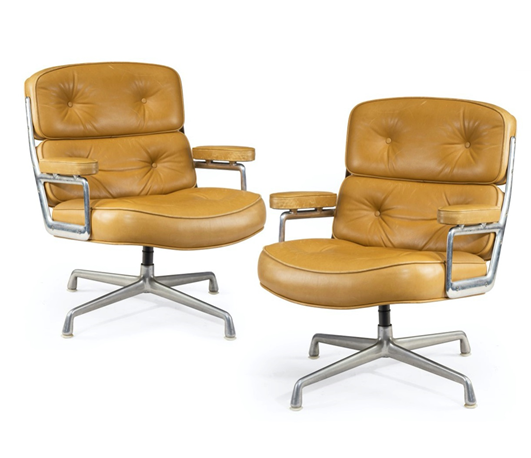 A pair of swivel "Time Life Chairs" designed by Charles & Ray Eames for Herman Miller in 1960 available from Wick Antiques.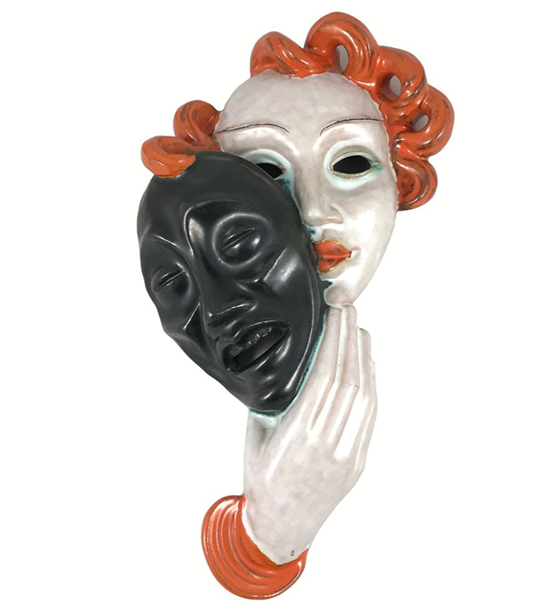 A superb and eye-catching Art Deco pottery 'Tragedy' wall mask by Ernst Weber for Goldscheider. Circa 1930. From Morgan Strickland Decorative Arts.
The fashionable King's Road is the ideal location for an event that exudes a glamour sure to attract the most sophisticated art and antiques afficionados. 'Our intention is to provide a sophisticated marketplace for the most connoisseurs and collectors, says Sophie. 'and we will be enhancing the fair's appeal even more this year.'
Exclusive Shopping Experience with Mark Hill, UK MD at Ronati.
The Fair is excited to be offering visitors an in-person shopping experience. Whether you have a specific passion or would prefer the opportunity of a bespoke one-to-one experience with Mark this can be designed to suit your needs. Available between 10am – 4pm on Saturday 26th March 2022, to book please contact info@chelseaantiquesfair.co.uk.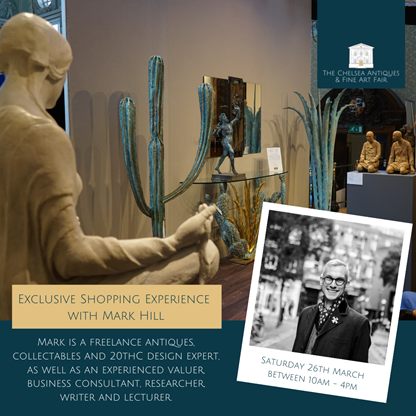 The Fair website for exhibitor details and Chelsea Fair history can be found at: https://chelseaantiquesfair.co.uk
Ronati is proud to be partnered with the Chelsea Antiques Fair
Check out the video below to see Kelli Ellis, celebrity designer and Mark Hill, tv antiques expert and dealer, select their top picks for the upcoming Chelsea Antiques Fair.