Art & Antiques for Everyone, Spring

7 – 10 April 2022

Hall 12, National Exhibition Centre, Birmingham, B40 1NT, UK

Tickets are complimentary; Register here

For more information, please visit https://www.antiquesforeveryone.co.uk/
The UK's premier events venue, The National Exhibition Centre, will host the hugely popular Art & Antiques for Everyone Fair from 7 – 10 April 2022. This fabulous spring event provides a special opportunity for connoisseurs and collectors to buy from leading specialist dealers from across the UK.

"We are looking forward to a very busy fair," says Dan Leyland, Fair Director. "Now that international travel has resumed, we are anticipating a surge of interest from our American, European and Asian buyers. Our exhibitors will be rising to the challenge with a fantastic range of stock and it promises to be our busiest fair for years."
With prices from less than £20 to more than £20,000, there is something for the most discerning buyer and first-time collector.
The fair attracts more than ten thousand visitors over four days. It has the unique appeal of bringing together dealers from all levels of the antiques world: dealers with galleries in London's West End showing their finest works to occasional dealers with a passionate desire to buy and sell unusual items like early toys and dolls, vintage fabrics, and rare scientific instruments. The fair presents approximately 150 exhibitors in a variety of settings, including experts with stands showing their latest acquisitions to professionally lit room-set style displays designed to inspire.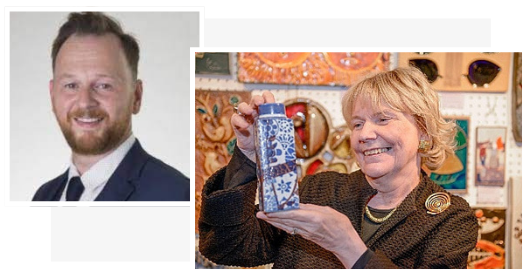 TV Antiques Roadshow experts Judith Miller and Will Farmer will return to the fair to present daily entertaining and informative talks, free for visitors. Both are widely known for their extensive knowledge of art and antiques, and they will be providing top tips on how and what to buy in today's market.
Ronati is proud to be partnered with Art & Antiques for Everyone
Check out the video below to learn more about Dan Leyland and Art & Antiques for Everyone