If you come across Cooper Events, you will see four unique events in equally unique locations. What you may not so easily find are the masterminds behind these fairs. With over eight 2 to 4 day fairs each year in the UK, it's no wonder we don't see much about the organizers. But just who produces the magic?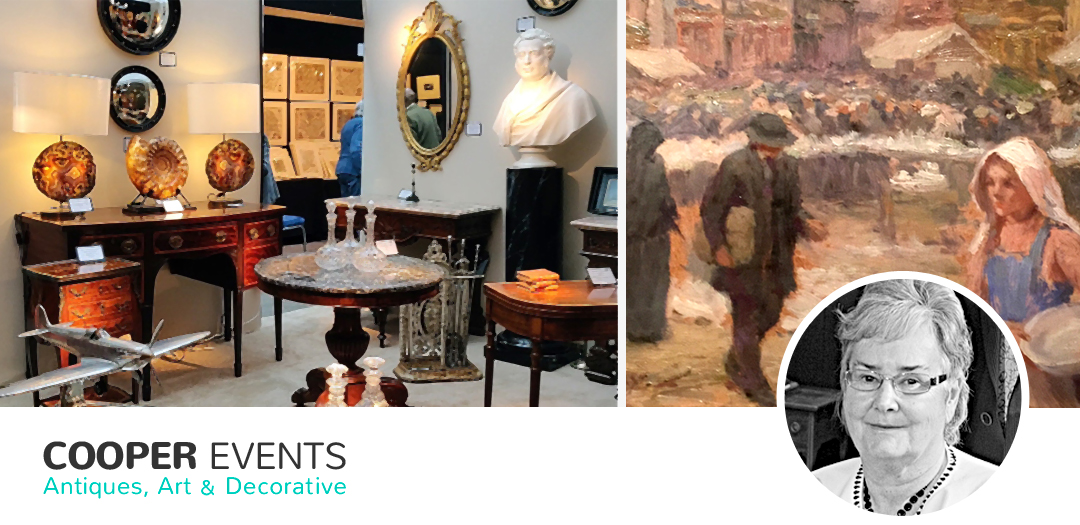 We managed to capture a few moments with the organizers, Sue Ede and her husband Peter Hodder, who are busy orchestrating four of the most popular art and antiques fairs in the country: The Cotswolds Decorative Antiques Fair, The Chester Decorative Antiques & Art Fair, The Buxton Antiques Fair, and The Harrogate Decorative Antiques & Art Fair.
How did you become a fair organiser?
Sue shares," My first experience was standing in for a friend many years ago who couldn't run their one-day Sunday fair. From there I learnt the ropes with my then-husband and ran a circuit of one-day fairs in the southwest. When that proved successful, I was invited to join the Daily Mail Group to run their events, including the Newark and Ardingly fairs. After a period with them, I left to set up a new business with my husband Peter and we acquired Cooper Events. My daughter Katie joined us too. We have expanded that through acquisitions and rescuing events that needed a lift."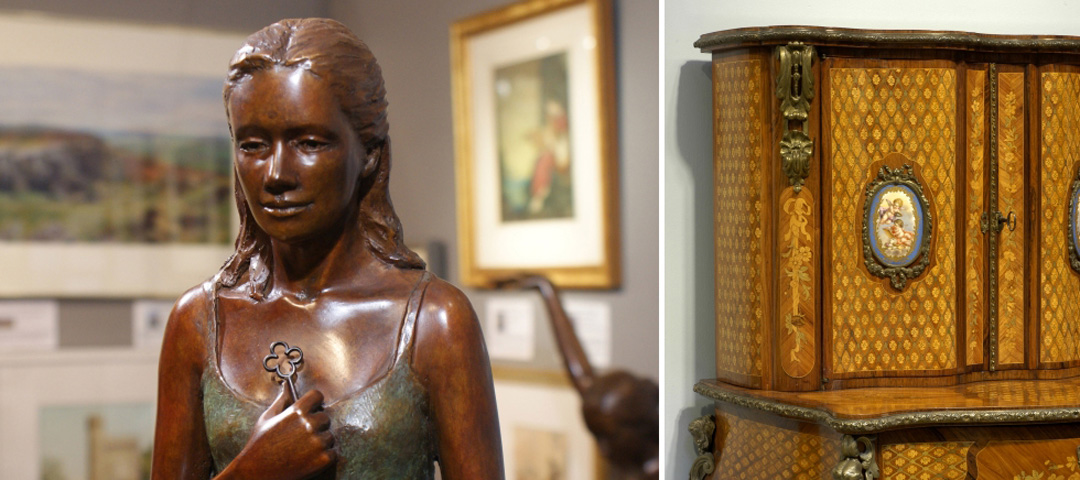 With determination, communication, and correct delegation, Sue still enjoys the industry. "Yes, of course! It's full of interesting people, the business has taken me to many wonderful places around the country including being abroad."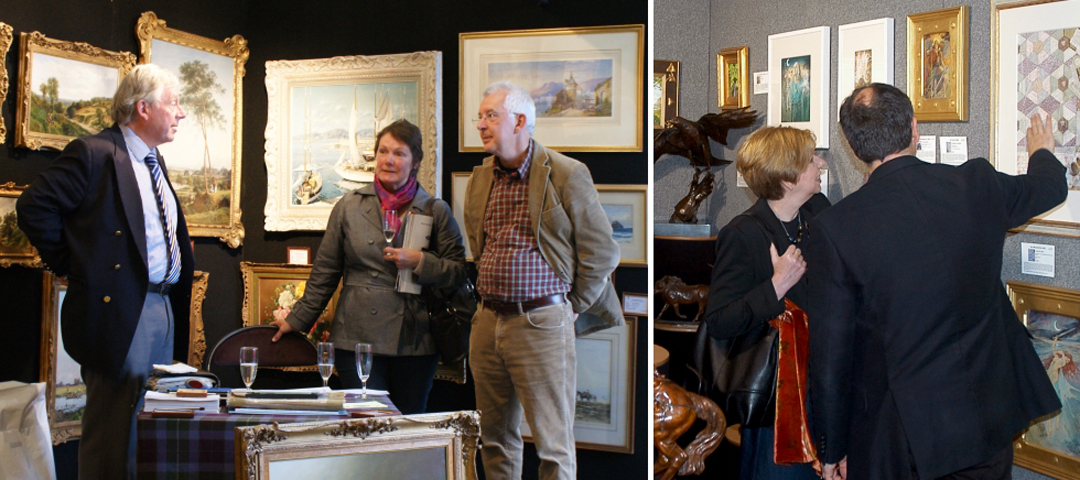 What kind of dealers can we expect at Cooper Events?
"Across the board – all kinds, from people who have dealt unswervingly in traditional antiques for generations to young and up-and-coming dealers still finding and learning their trade. It's a great mix of specialities too, from wonderful English furniture to Mid-Century Modern, silver and jewellery, clocks, paintings, fabrics, Chinese and Japanese pieces and so much more."

Why do dealers choose to exhibit with Coopers?
"Many reasons, everyone is different. The venues are very important, they are all strong, well-known destination venues that have been running for years. The Buxton Pavilion Gardens has hosted fairs for 55 years now. We pride ourselves on customer service, which means understanding the needs of our customers, the dealers, and getting everything right for them, from the affordability of the stands to accessibility and timing. We keep our marketing up to date with the latest methods including social media and so on, but above all, we help the dealers to generate business, and that is why so many rebook fair after fair."

Next up: The Pavilions of Harrogate Decorative, Antiques & Art Fair
Held in two stunning rooms of the Pavilions of Harrogate venue, the fair offers something for everyone, from classic and 20th-century jewellery, silver, and ceramics to fine paintings, period furniture, copper and brass, bronze Art Deco statuary, period rugs, fine glass, stately mirrors, antiquarian maps, and prints, along with Chinese and Japanese collector's items and much, much more.
Attend the The Pavilions of Harrogate Decorative, Antiques & Art Fair
Railway Road, Great Yorkshire Showground, Harrogate HG2 8NZ

29th – 31st October 2021

Fri, Sat & Sun : 11am – 5pm

Public Admission:  £5.00

Open Times: Friday – Sunday 11am-5.00pm

For more information and to book tickets, please visit www.cooperevents.com
The fair is organised by Cooper Events
Tel: 01278 784912.
Email: info@cooperevents.com
 @coopersantiques.fairs
 @CooperAntiques