"Surround yourself with the exquisite." When those are the first words you see on finding the 2Covet marketplace website, you know you're on to a good thing.
Founded by Charles Wallrock and Steve Sly in December 2019, 2Covet is the result of these two antiques dealers bonding over their shared frustration on what wasn't available to the antiques business – and they wanted to make it very clear from the start about what matters to them.
Under the heading "Founded by Dealers for Dealers", they pledge:
"2Covet provides a transparent, reliable marketplace that connects world renowned dealers and their most exceptional pieces with discerning buyers and collectors, in order to foster mutually beneficial relationships."
Some of the most respected and admired galleries in the UK dealing community may be found on 2Covet—where fine art, antiques, design highlights, and collectibles can be found at prices from under $100 to over $70,000 USD. What they all have in common is a high-grade quality that 2Covet complements with excellent photography, clear presentation, and a very versatile set of search options.
Want to restrict your search to specific price parameters? No problem. Check out the stock of an individual dealer? Easy. Filter by style, place of origin or artist/creator? Nothing could be simpler. You can even search by material: wood, glass, mahogany, and silver are all options. A Specialist category section even offers titles as varied as Aero Nautical and Luggage.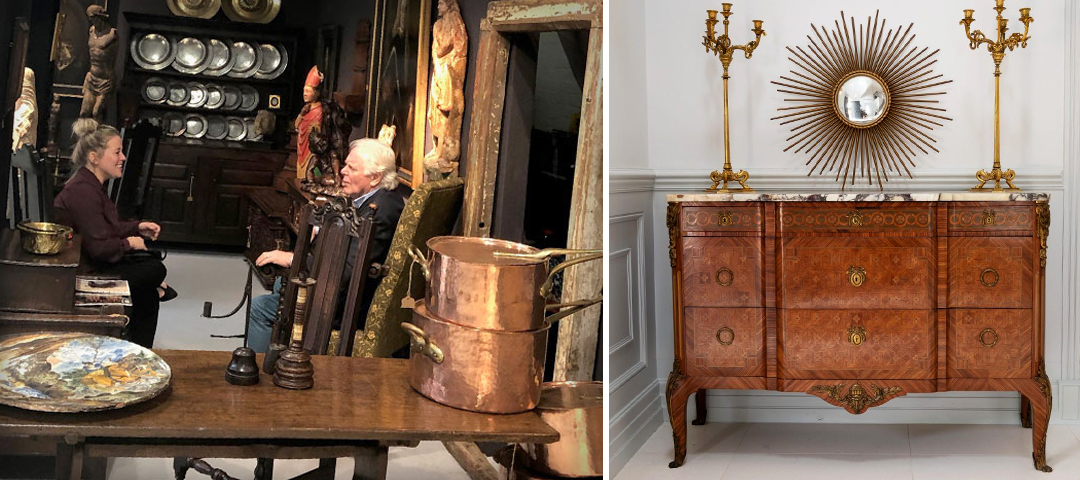 Keeping it human is another prominent quality of the 2Covet website. A section called Meet the Dealers presents snapshot introductions of those trading via 2Covet before introducing their stock – a lovely touch.
The 2Covet team's focus on the personal has also taken them beyond cyberspace and into fair organizing after they took over the venerable reins of the 70-year running Chelsea Antiques Fair in London. "We just had to say yes," says Charlie Wallrock. "We believe it is important to provide a mutually beneficial service to allow dealers and customers to build a lasting relationship and to engender trust between 2Covet and our clients."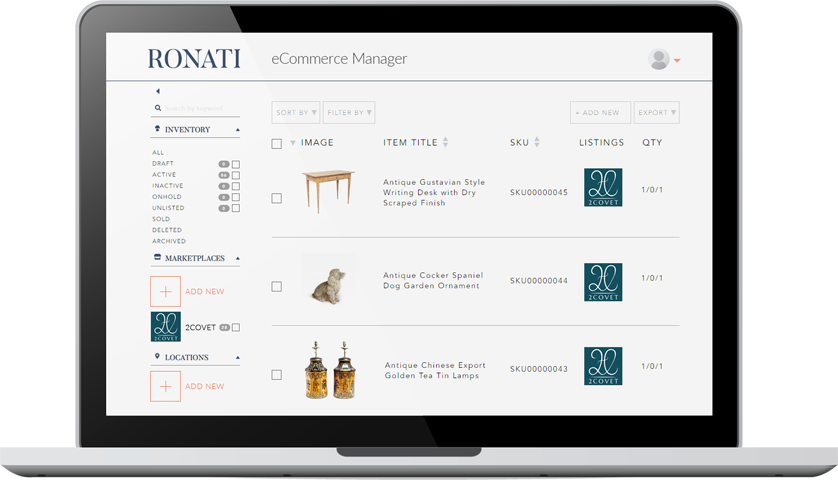 On Partnering with Ronati
"Ronati seeks to help make dealers' lives easier," notes Steve Sly. "They also represent a forward-thinking company looking to build relationships that will benefit the members of 2Covet both now and into the future. Our directors are looking forward to forging a long-term partnership."
Learn how a desire to give back to the antiques industry gave birth to 2Covet in the video below. To learn more about 2Covet visit their website here.
To learn more about the Ronati eCommerce Manager (eCM), click here.