Hosted by TV personality, Gary Wallis of "Restoration Workshop," Henley Decor Fair welcomes 180 of the finest dealers of decorative antiques, art, architectural salvage, vintage fashion and reclaimed pieces for the home and garden. With so much to offer, it is impossible to walk away empty-handed. The fair has a reputation for being "the interiors event of the year," and is a destination for top dealers, interior designers, movie prop companies and lovers of unique pieces from across the globe.   
This is no ordinary antiques or salvage fair; this lifestyle event has everything to inspire the vintage lover or the interior designer. Visitors can take a break from shopping to enjoy live music and a wide choice of gastro food stalls in the beautiful riverside setting. This is one not to miss!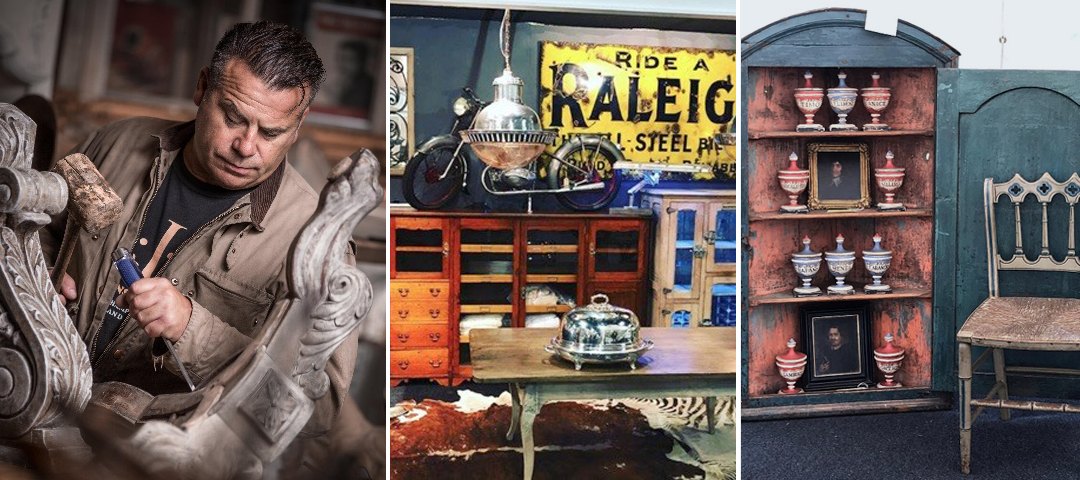 We asked Gary Wallis to tell us his story and what drew him to the Henley Decor Fair.  
How did you get involved with the antiques industry?  
GARY: Like many of us in the trade, I started out as a collector. From dinky toys and lead soldiers to vinyl. There comes a point when the things you desire most are harder to find, and you must devote more time to the search and pay that bit more… thereby a dealer is born! At this point your knowledge becomes your skill and buying and selling becomes your job. From small acorns, oak trees are formed and I've applied this to every field I have dealt in!  
Why do you love the industry? 
GARY: Where to start? I love the thrill of the hunt, being out on the road, stumbling across that special piece where you least expect it, or transforming it into a potential heirloom, the buzz of the fairs, the comradery within the antiques community, the fascinating people you meet. It's not a job, it's a lifestyle! 
Why did you decide to take over running the fair?  
GARY: I've had various shops and warehouses and have been buying and selling at Ardingly Antiques Fair and Newark for many years. I've also exhibited with renowned events such as the London Decorative Fair and Bath Decorative Fair.  
In recent years, I worked alongside Thornton Kay on Salvo, an architectural salvage event at Knebworth House, and then with Sir William and Lady McAlpine on their estate at Fawley. Sir William McAlpine very sadly passed away and Lady McAlpine made the difficult, but understandable decision to retire from the event. 
My dream has always been to bring together all the things I love about the trade and create an event I would want to go to. I appreciate the incredible hard work that goes into sourcing, restoring and presenting rare and interesting wares for sale, so I wanted an event that both the dealers and the buyers would enjoy. 
How would you describe the fair?  
GARY: The Henley Decor Fair is more than just a point of sale, it's a fun and inspiring lifestyle event in the most stunning riverside setting. It's often been referred to as the "interiors event of the year," and a favourite event amongst the trade. 
What makes it unique? 
GARY: The diversity and caliber of the traders, the festival vibe and the overall atmosphere takes some beating! There's literally something for everyone. When guests need a break from shopping, they can also enjoy live music, great food and bars all on the beautiful banks of the River Thames.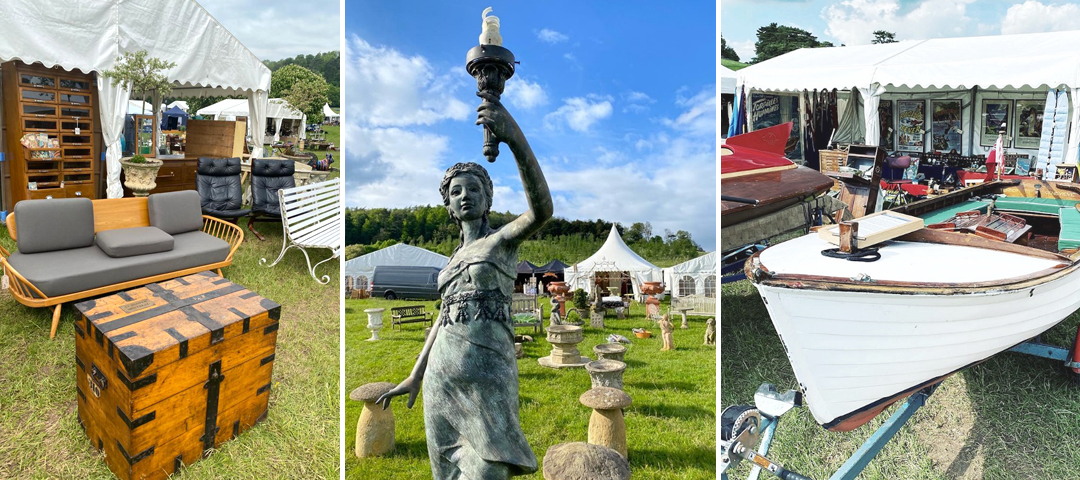 Every year we hold the ever-popular Trade Ball on the Friday night, giving the dealers an opportunity to meet and mingle with other traders. We also present a number of awards including Outstanding Achievement, Best Stand, Best Display, Best Newcomer, as well as the Media Award sponsored this year by our partner, Ronati.
What kinds of dealers can we expect to see? 
You can expect to see the best of the best! The country's finest decorative antique, art and architectural salvage dealers save their very best stock for the event. Many of our regular, renowned exhibitors have been in the industry for many years (some of them longer than I have!) We have some well-known names; Jackdawes Antiques, Linda North, Acanthus Antiques and No 1 Lewes to name but a few. Plus some new faces to the fair such as La Place Antiques, Old Whyte Interiors and Orangery Antiques.  
Rest assured, there's something for everyone at Henley Decor Fair. From a vast range of decorative pieces for the home and garden to shepherd's huts and vintage boats! And with Knight Frank now onboard, you can even buy a beautiful new home to display your amazing finds! 
Attend the Henley Decor Fair
26 – 29 May 2022 

Located at Marlow Road, Henley-on-Thames, RG9 3AP, UK 

Free car parking onsite 

Well behaved dogs on leads welcome 

See website for tickets and more details: www.henleydecorfair.com